Our rooms have been designed and furnished to give our guests a high level of comfort within a calm and relaxing environment. Rooms are en-suite with shower or with their own private bathroom. Breakfasts are vegetarian with homemade and homegrown ingredients.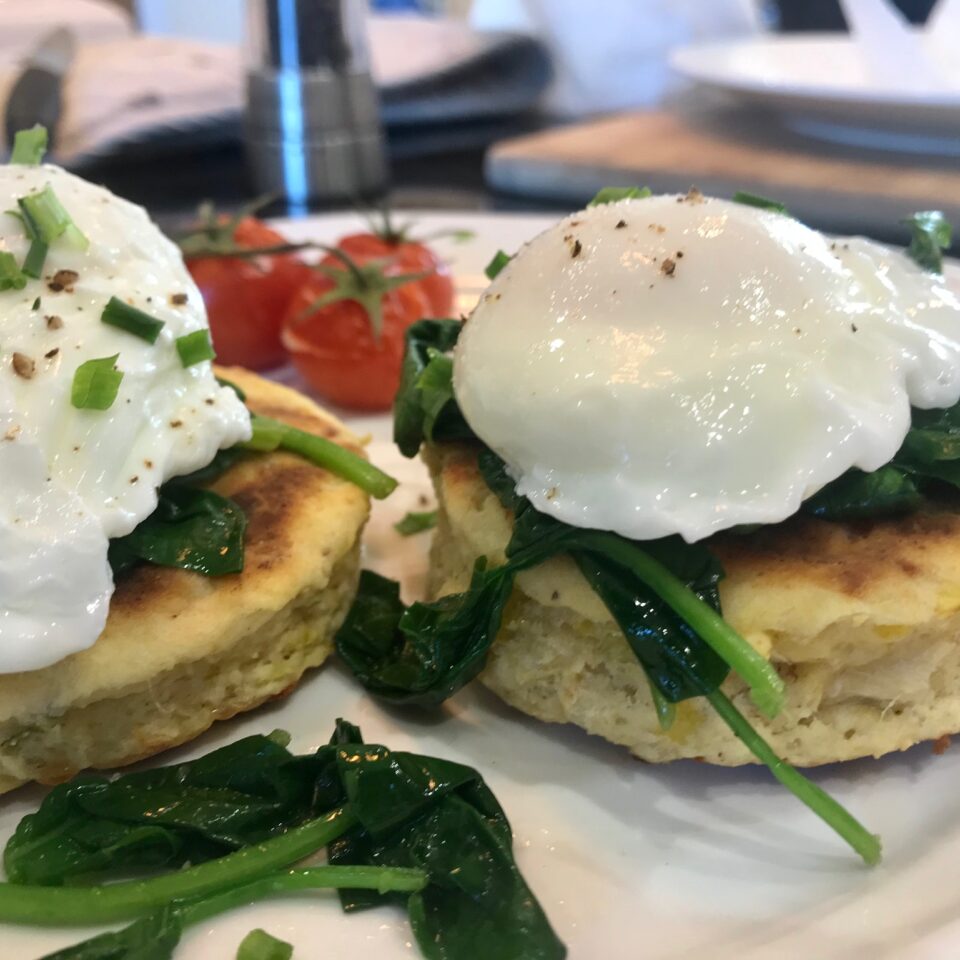 The art of relaxation
Each of our bed and breakfast rooms has its own distinctive contemporary style with welsh furnishings and shuttered windows.
All rooms have Hypnos beds with pocket sprung mattresses, white cotton non-allergenic bedding, smart TVs and free fast WIFI.
You'll find Nespresso coffee, a range of teas and homemade treats to make your stay that little bit more special.
We are a meat free establishment offering a wonderful range of home made, locally sourced vegetarian and vegan breakfast options.
Llainfran House Bed & Breakfast
A first floor en suite room with King bed enjoying dual aspect views from the front from the property over adjacent fields and towards our CL site.
Our first floor sea view room with King bed and en suite shower room where guests can enjoy dual aspect views of Llainfran garden and out to sea beyond the rooftops of our holiday cottages.
One of two second floor suite rooms with a Super King bed and sea views towards Bardsey Island (Enlli in Welsh). Guests have exclusive use of the adjoining bathroom fitted with relaxing bath with shower. The bathroom features a large skylight window to lie and watch the stars.
Also a Super King room available to book alongside Enlli where guests or families require more than one bedroom. The room has far reaching views towards the Llyn Peninsula.
Other ways to stay with us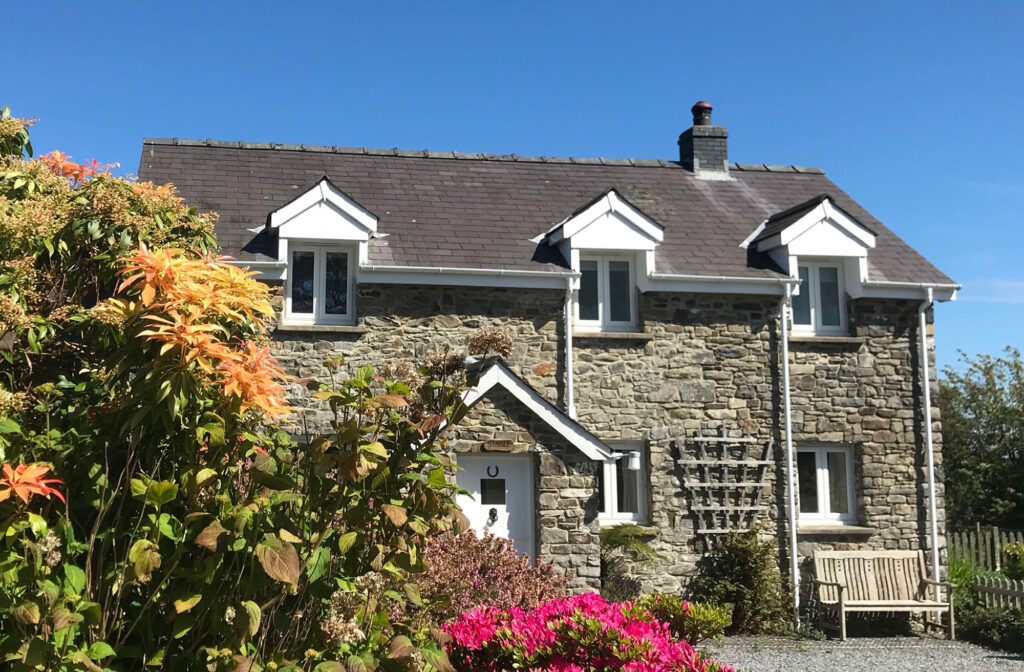 Relax and unwind in one of our four cottages
We can offer you private views of the sea alongside our friendly farm animals or peaceful wooded valley views…the choice is entirely yours. If you need to stay connected to the outside world, all our cottages have fast wifi.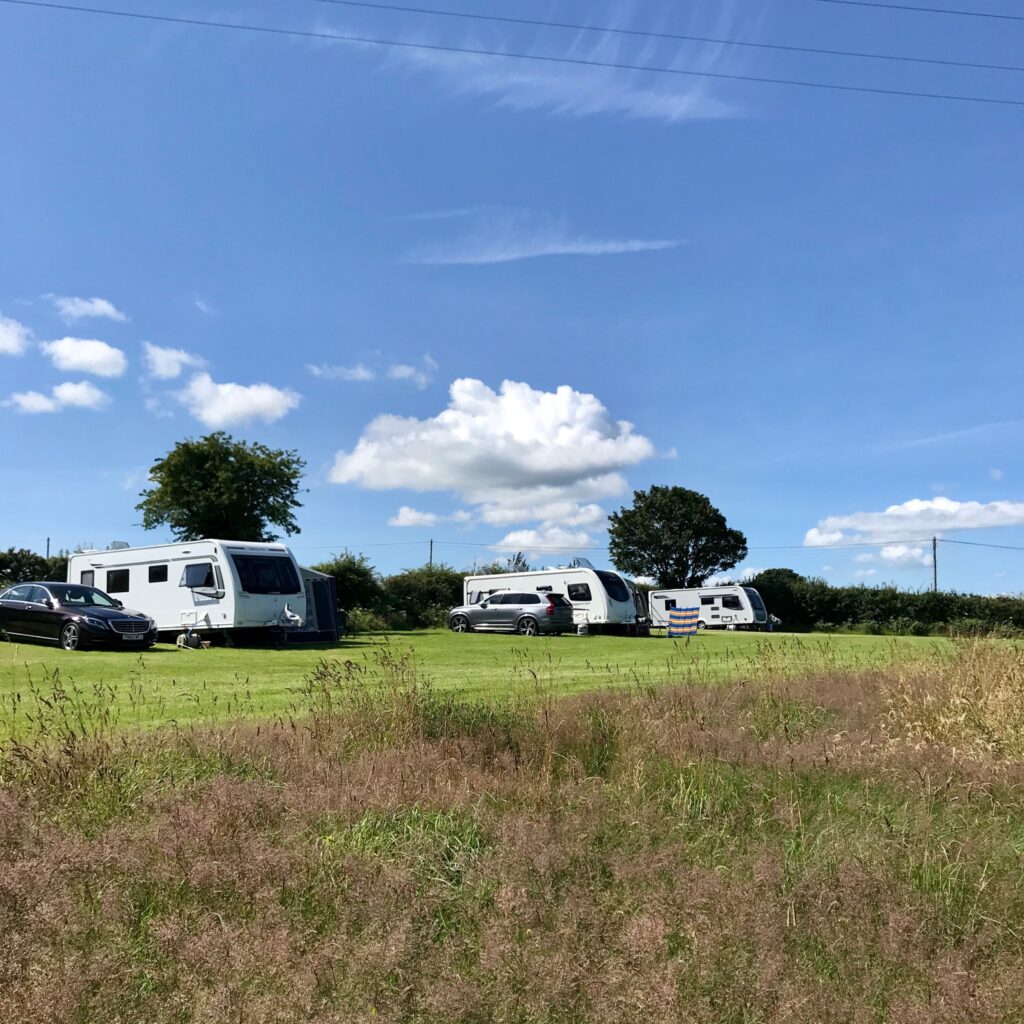 Pitch up on our camp site and enjoy gorgeous sea views and stunning sunsets!
At Llainfran we have our own touring caravan site located in a peaceful setting above the main farmhouse.
Llainfran scenic views & wildlife
For lovers of wildlife and the natural environment, the unspoilt coastline, secluded coves and coastal waters provide home to dolphins, seals, and sea birds.
The best place we have been wonderful hosts were made very welcome went over and above with hospitality
The house was very spacious and comfortable. Plenty of hot water, comfy beds and sharp knives …. so we were delighted with it all!
Very welcoming, friendly and helpful. Lovely personal touches – fresh flowers, free range eggs, apple juice and cake. Nothing too much trouble. Wished we had booked 2 weeks!!
Lovely house with plenty of space. Kitchen is very well equipped. I was very impressed with the the Everhot cooker. I've never used one before, I didn't think I'd be able to cook anything on it!! It was so easy. Comfortable beds with good quality bedding.
Pendre is a wonderful place, beautifully decorated and furnished, and the extension has clearly been done extremely well. The setting is lovely too, it is particularly striking how non-overlooked and peaceful the garden is.
Llainfran exceeded our expectations. The house has proved to be a home from home with high standards throughout
Had a wonderful stay at Nyth Fach cottage. The Cottage has been beautifully renovated and equipped and provides a cosy and peaceful stay.
Fabulous views, birdsong is the loudest noise, owners helpful and friendly
What a beautiful and relaxing environment, from the decor to the many varied animals. Really enjoyed the walk down to secluded Cwm Silio cove for a delightful swim! Overall an excellent B&B in a quiet and beautiful location.
Thank you so much for a memorable and relaxing stay. We hope to be back!
Wonderful time in West Wales. Very peaceful, great views over fields to the sea. Self catering cottage was very comfortable and clean. Lots to do in the area with wonderful beaches.
The property is immaculate and spacious and we couldn't ask for more
Fabulous hosts with great luxury properties in a very scenic place. The animals on the field were an added bonus, as were the extra little goodies!
We stayed in Stable Cottage, a cosy cottage conversion that feels like home from home. Wonderful quiet 'off the beaten track' location which is good for dark skies, walking routes and surrounded by friendly farm animals;
The garden was lovely to sit out in and the two sitting rooms were great to avoid us having to watch any cbeebies with the kids!